Super 'Suckers Binge Book #1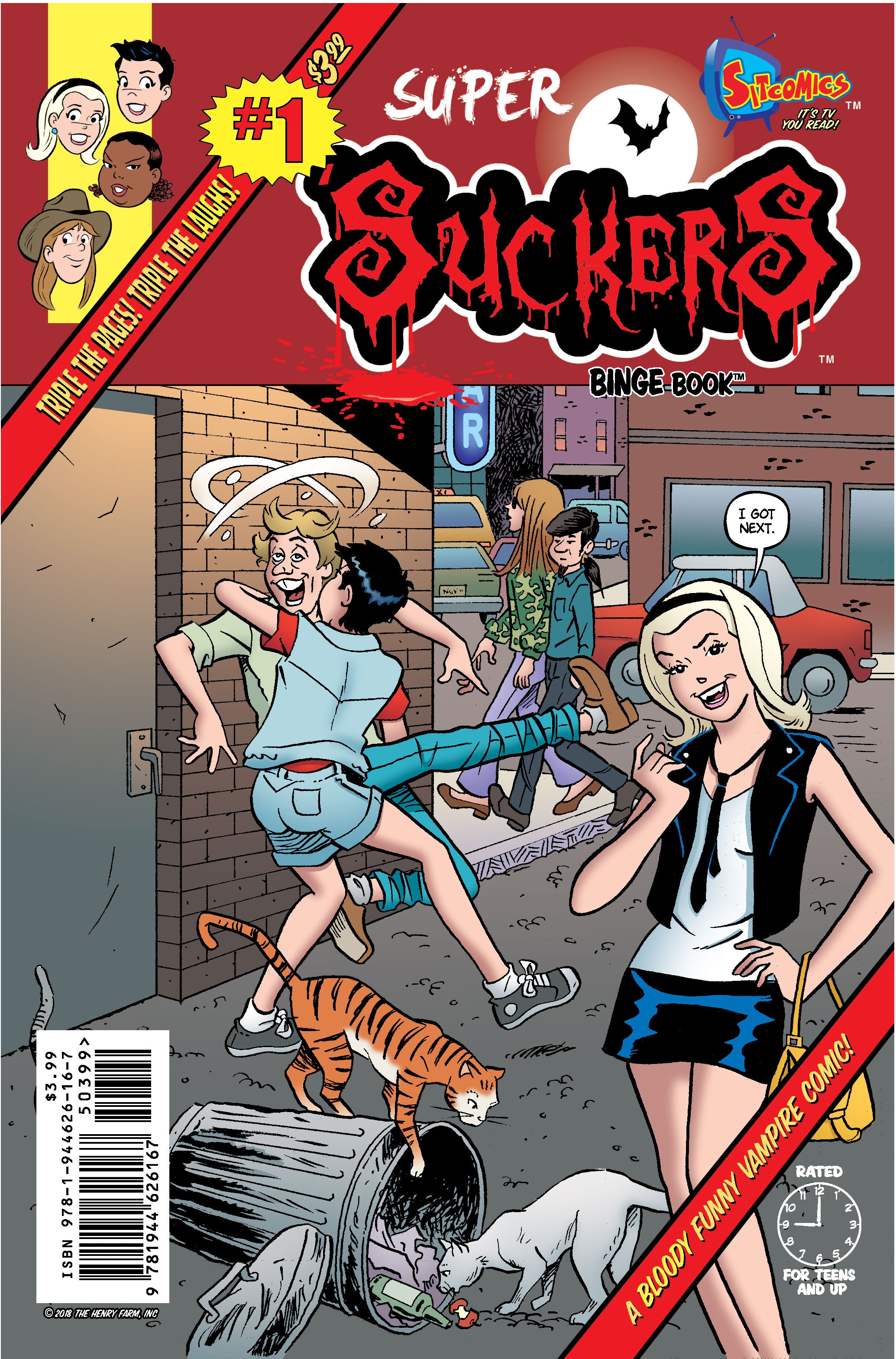 Click here to find out where you can buy this title from one of our distributors.
College students Jess and Kelly have nothing in common except good looks and a super-rare STD called Vampire!  Now, with help from their new suck-buddy Stewart and Vera, the sorority sister from hell, these two unlikely friends must join forces to make the best of their new bloodsucking lifestyle!  Action! Romance! Sorority Parties!  All of these and more await you in the hilarious Super 'Suckers™ Binge Book™ #1!  Written by Darin Henry (Seinfeld, The Ellen Show), art and cover by Jeff Shultz (Betty & Veronica), colors by Glenn Whitmore and lettered by Marshall Dillon.  64 FC pages.  Only $3.99!
This item is only available from retailers who participate in Sitcomics' Sell-Thru Distribution System.  Click here to find a retailer near you!